2018
Published 2018 July 6 by Peter Rankin

Isaiah 33:15
Isaiah 33:13-17 Hear, ye that are far off, what I have done; and, ye that are near, acknowledge my might.
14 The sinners in Zion are afraid; fearfulness hath surprised the hypocrites. Who among us shall dwell with the devouring fire? who among us shall dwell with everlasting burnings?
15 He that walketh righteously, and speaketh uprightly; he that despiseth the gain of oppressions, that shaketh his hands from holding of bribes, that stoppeth his ears from hearing of blood, and shutteth his eyes from seeing evil;
16 He shall dwell on high: his place of defence shall be the munitions of rocks: bread shall be given him; his waters shall be sure.
17 Thine eyes shall see the king in his beauty: they shall behold the land that is very far off.
These verses remind me of a story referenced by Spurgeon: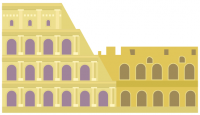 Augustine tells a story of a young friend of his who had the greatest horror of everything connected with the Roman amphitheatre. A heathen friend tried to persuade him to enter the Colosseum, and as he was very hard pressed and was under some obligation to that friend, he agreed to go just once, but determined to keep his eyes and ears closed all the time. It would seem to be a very small risk to sit there as one who was blind and deaf, but in the middle of the sports the people so loudly applauded a certain gladiator who had pleased them that he opened his eyes and ears to discover what it was all about. From that moment he was spellbound; he looked on, and enjoyed the sight, and though before he could not bear the very mention of it, he came at last to be a regular frequenter of the cruel sports, and a defender of them, and after a short time he abandoned his profession of Christianity.1
---
http://www.middletownbiblechurch.org/christia/spurgeon.htm, accessed 2018 February ↩